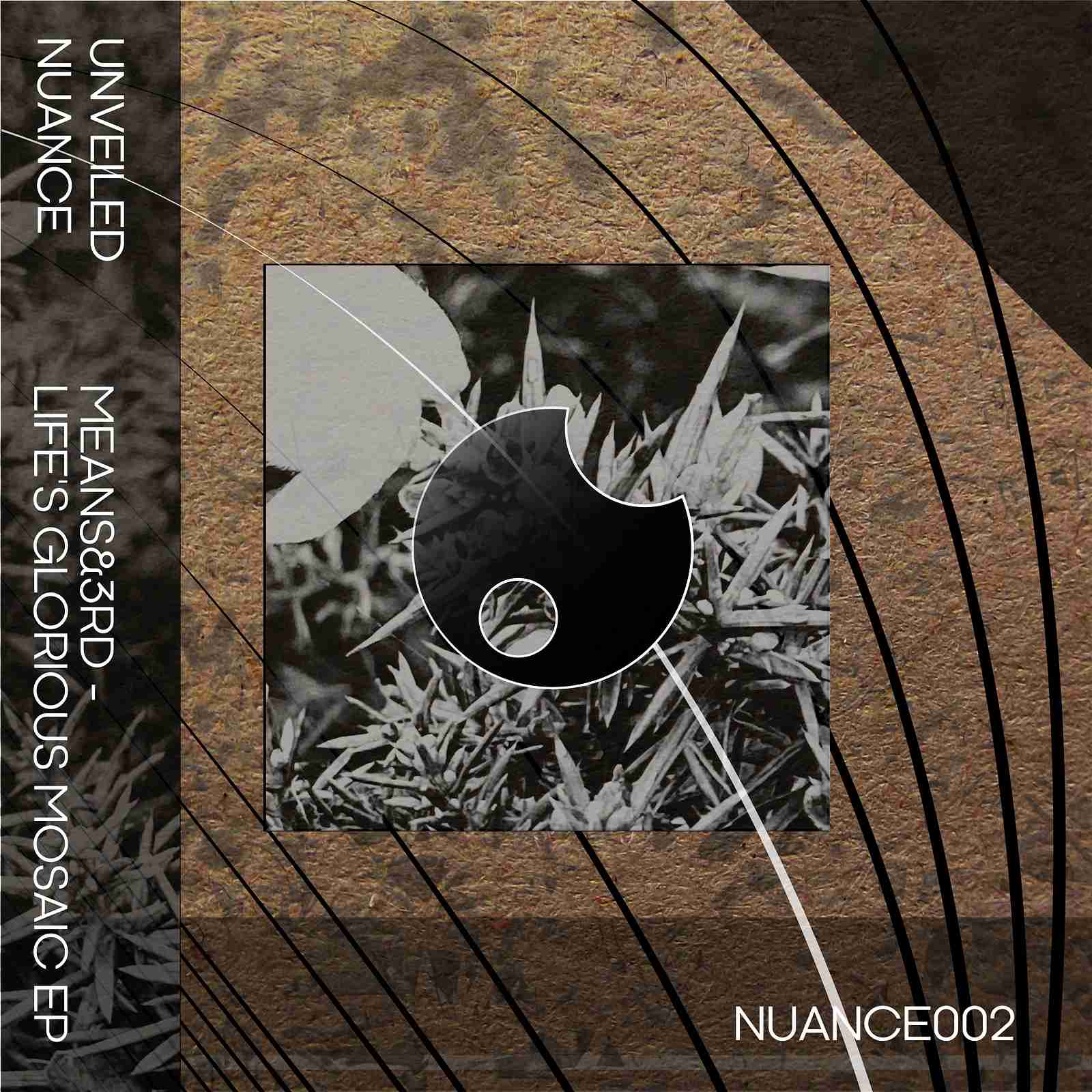 EP
Life's Glorious Mosaic EP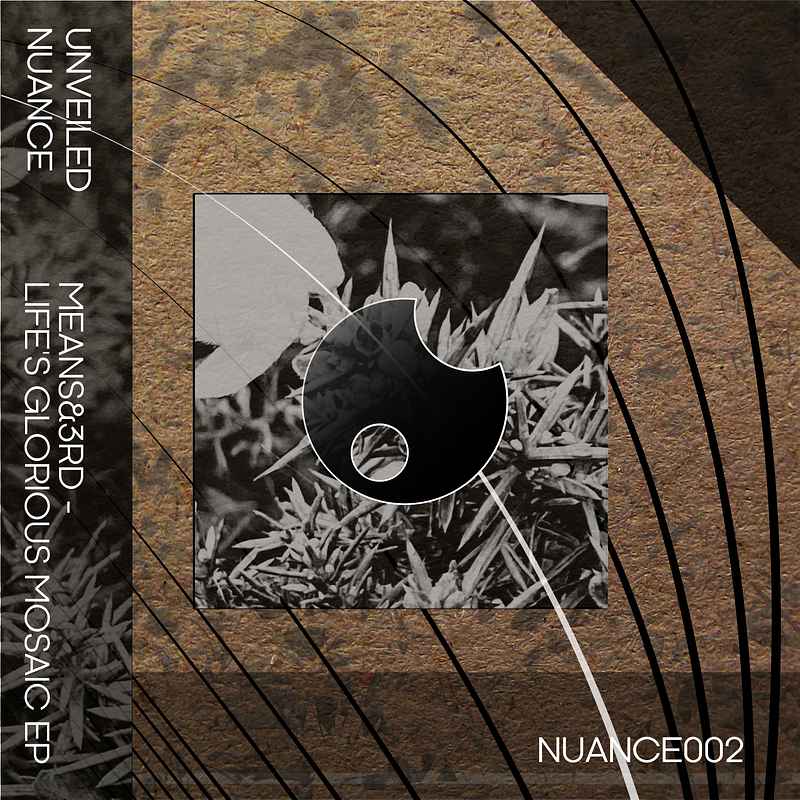 Digital Download
Includes streaming plus high-quality mp3 and lossless downloads.
Title:

Life's Glorious Mosaic EP

Released:

04 Nov 22

Cat no:

NUANCE002

Bpm:

131-135

bpm

Tracks:

4

Release Length:

25:46

Genre:

Tags:

Artists:

Label:
Means&3rd returns to Unveiled Nuance with 002 following the label's debut 'Thought Contortion'. This time coming armed with 4 tracks providing a more direct club sound and falling in line with NUANCE001's affinity for low-end, tight percussion and underlying tribalism.
'Aberrance' opens Side A with a broken rolling kick drum and FM-type polyrhythmic stabs which reach a kinetic climax with further patterns of distorted FM crunch and propulsive percussion that sit next to alien sound FX. 'Life's Glorious Mosaic' gives way to a much more mesmerising mood, utilising classic CR-78 percussive shots to provide energy amongst a sea of delicately delayed glassy synth chirps, spacious and mystic, the perfect hypnotic spell.
'Kairos' is the first cut on side B, picking up the pace with deep and dense shamanic formant drones juxtaposed against ethereal stabs which provide rest bite from the heavy groove, a chance for the ear to get lost in a moment of psychedelia before seeing us out with the return to the solid rhythm. 'Discordianism' closes out the EP, anchoring around the repetitive grit of the lead synth, textured stabs unfold next to squeezed shots of phased synth work that subtly lay underneath it, the whole track, reduced in nature, perfect as a layered tool.
More from Unveiled Nuance