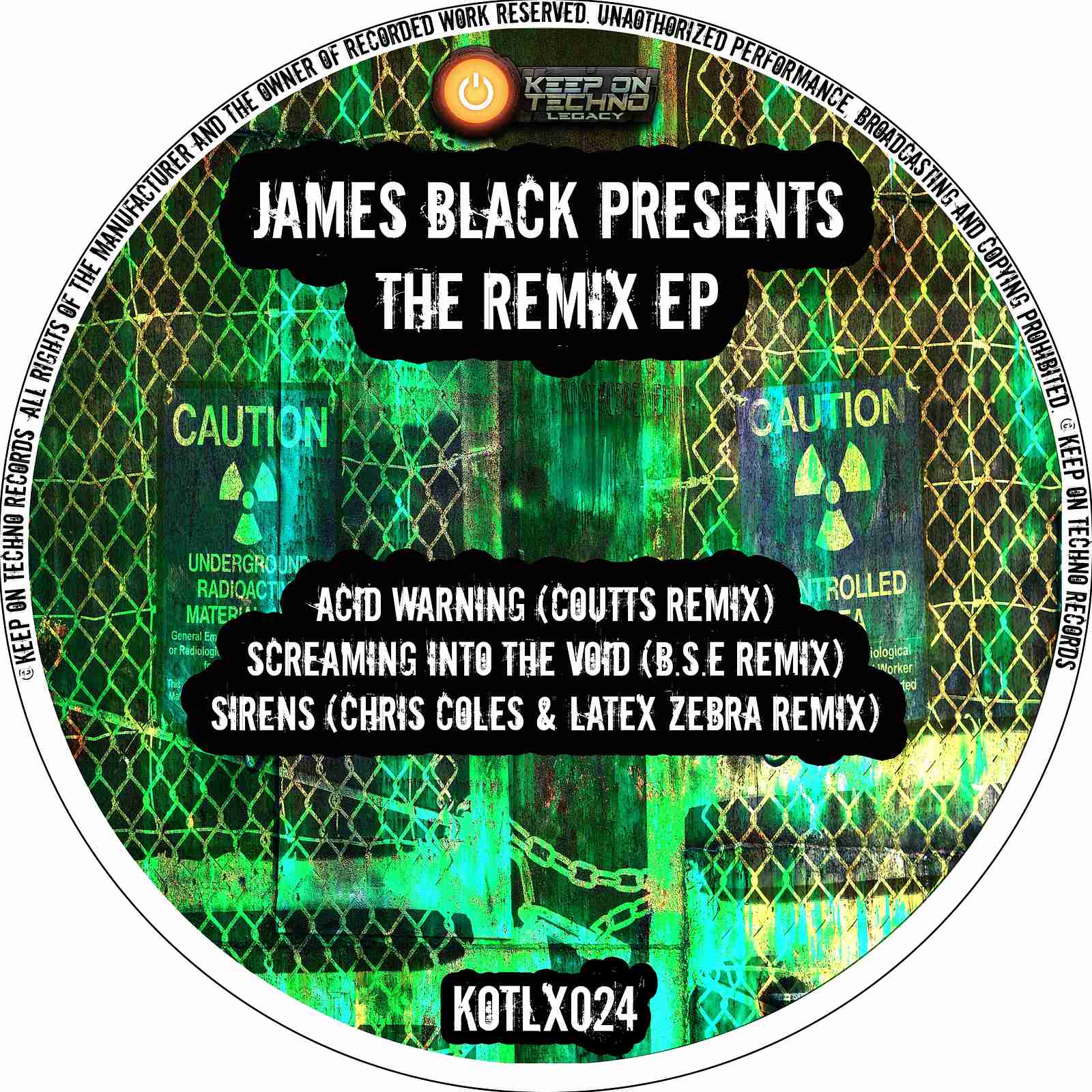 EP
James Black Presents The Remixes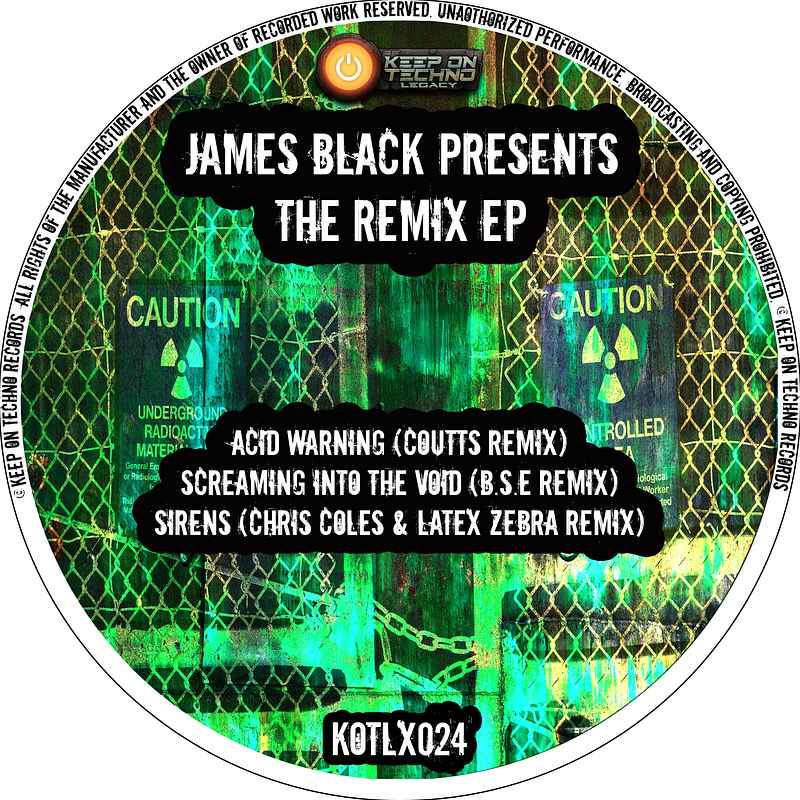 Digital Download
Includes streaming plus high-quality mp3 and lossless downloads.
Title:

James Black Presents The Remixes

Released:

27 Jul 21

Cat no:

KOTXL024

Bpm:

129-141

bpm

Tracks:

3

Release Length:

20:06

Genre:

Tags:

none

Artists:

Label:
Up next for our Legacy remix series we invited some of the regulars to rework some of James Black Presents amazing releases for the label.
Coutts is up first with his thoroughly original take on Acid Warning. Chunky kicks, squelchy acids, hoovers and all kinds of craziness are the order of the day on this.
B.S.E has taken on Screaming Into The Void, a track on James's first release for the label. He has delivered a brutal Hard Techno monster with his signature sound and added some filthy acid!
Chris Coles & Latex Zebra deliver an up tempo take on James's recent release Sirens. They've dropped an Old School Acid Techno vibe which really turns the original on its head!
The Legacy continues and this is just a taste of what is yet to come!
More from Keep On Techno Legacy
Also in Hard Techno & Peak Time Techno