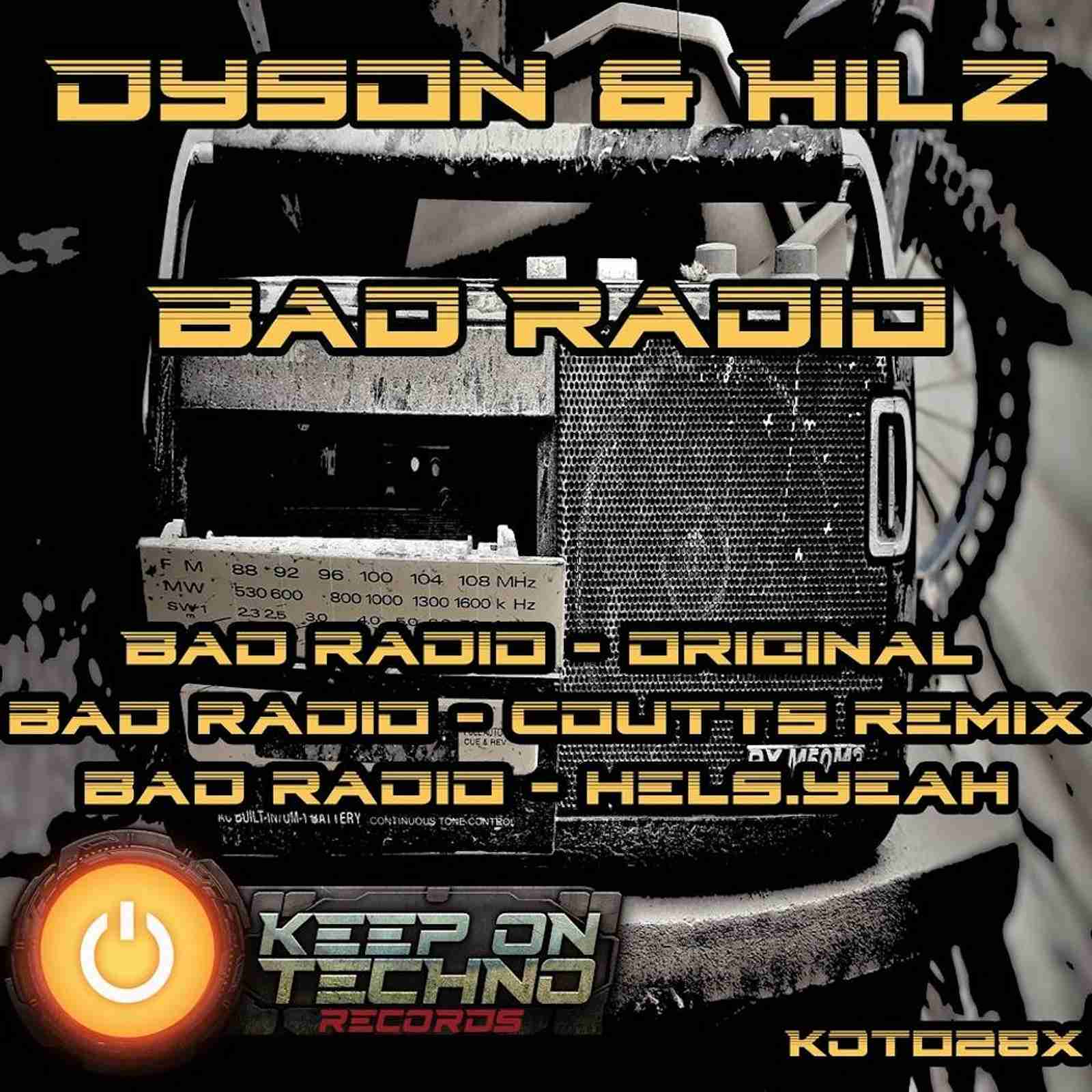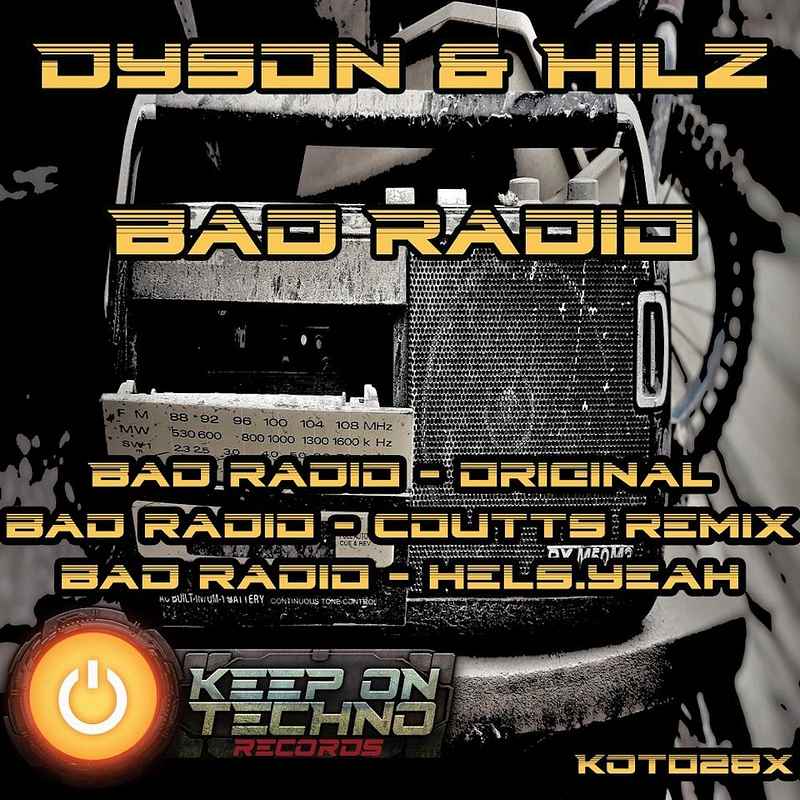 Digital Download
Includes streaming plus high-quality mp3 and lossless downloads.
Title:

Bad Radio

Released:

10 Nov 20

Cat no:

KOTX028

Bpm:

135-138

bpm

Tracks:

3

Release Length:

19:57

Genre:

Tags:

none

Artists:

Label:
Something a little different now on Keep On Techno X as two Hard House producers, Dyson & Hilz, dip their toe in the Techno pool and deliver an amazingly original track that has elements of both styles, Bad Radio. Dyson and Hilz have a ton of solo productions and co-productions together with releases and remixes on the legendary Vicious Circle label.
On the remix duty we bring back two Keep On Techno regulars.
First up is Coutts who has upped the BPMs and given us a pounding rolling monster.
Next up is Hels.Yeah who has created an awesome version with a hypnotic groove with twisted vocals.
Keep this frequency clear... Bad Radio!
More from Keep On Techno X