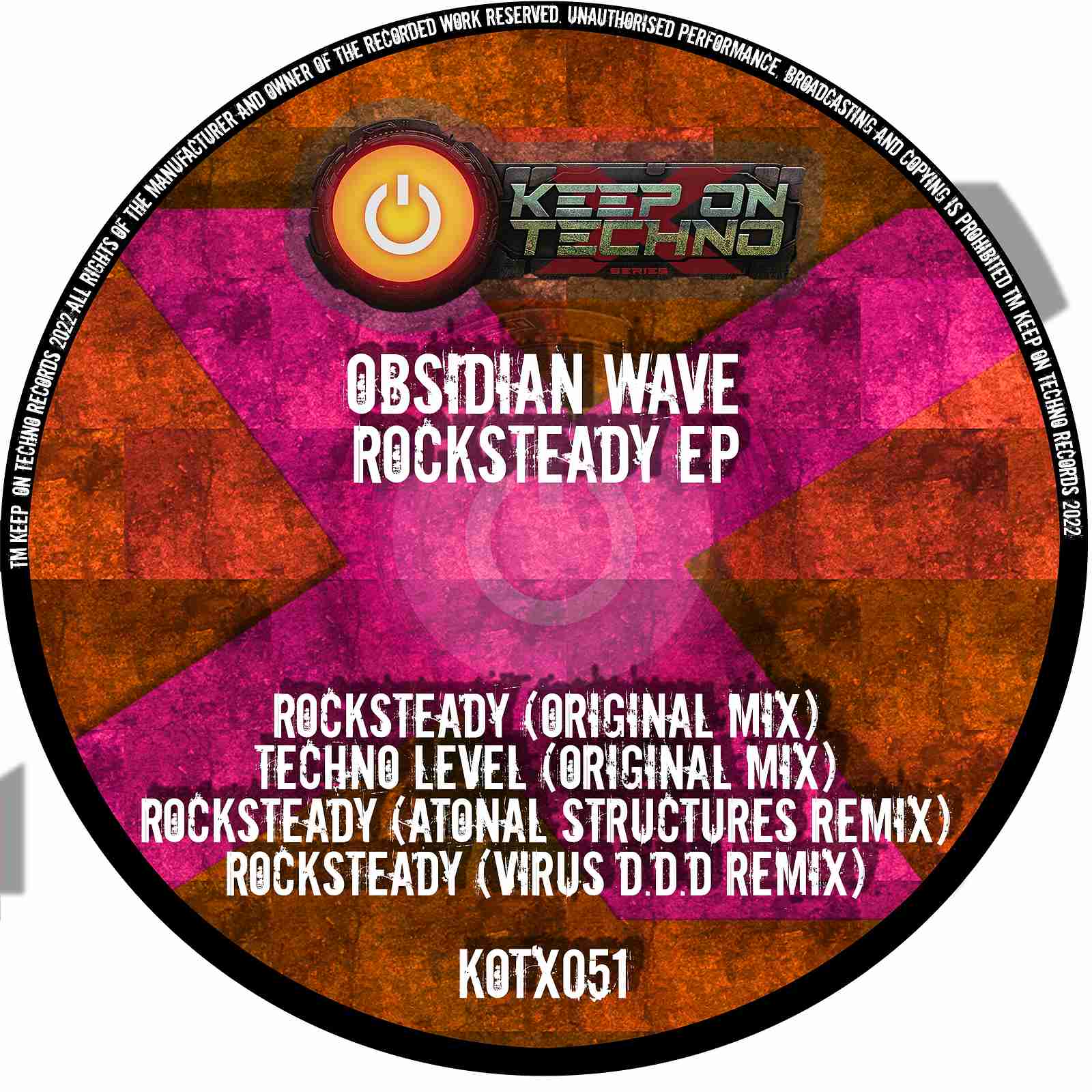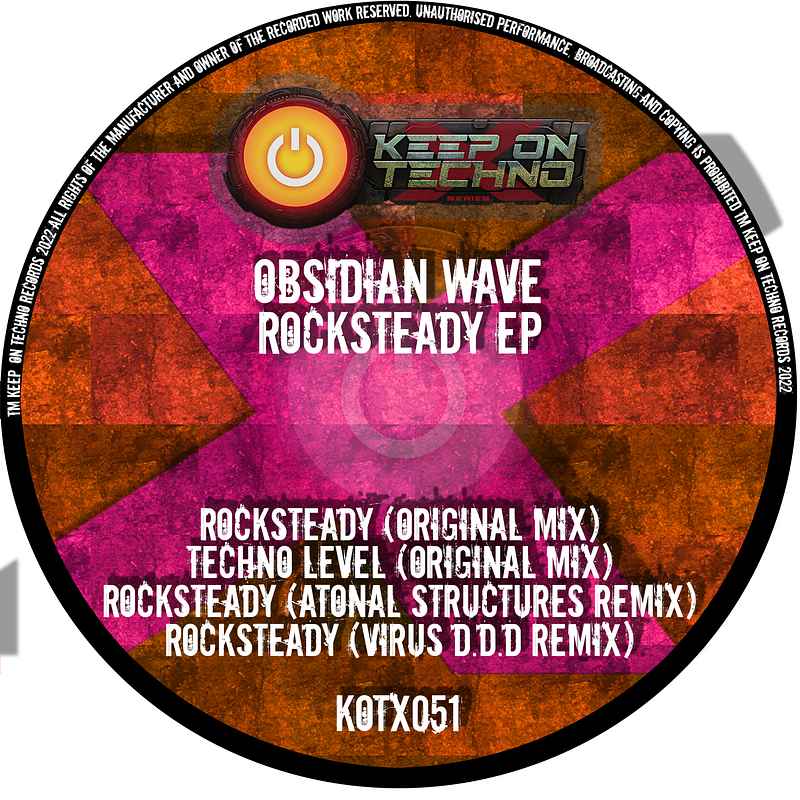 Digital Download
Includes streaming plus high-quality mp3 and lossless downloads.
Title:

Rocksteady EP

Released:

25 Aug 22

Cat no:

KOTX051

Bpm:

100-148

bpm

Tracks:

4

Release Length:

22:42

Genre:

Tags:

none

Artists:

Label:
After delivering a killer remix for us last year, we finally have a couple of originals from the amazing Obsidian Wave.
We present Rocksteady EP
The lead track is a fast techno rave work out with awesome vocal samples. An absolute beast this and some crossover potential for DJs that like to mix things up!
Sticking with the rave theme Techno Levels ramps up the BPMs and just thunders along.
One the remixes we welcome Atonal Structures to Keep On Techno. His remix retains all the excellent elements of the original while adding a pounding groove on the drums!
Last up on the remixes we welcome back Virus D.D.D. Adding elements of hardstyle and hardcore this is monster of a remix!
Rocksteady... We sure will, as will the dancefloor!
More from Keep On Techno X