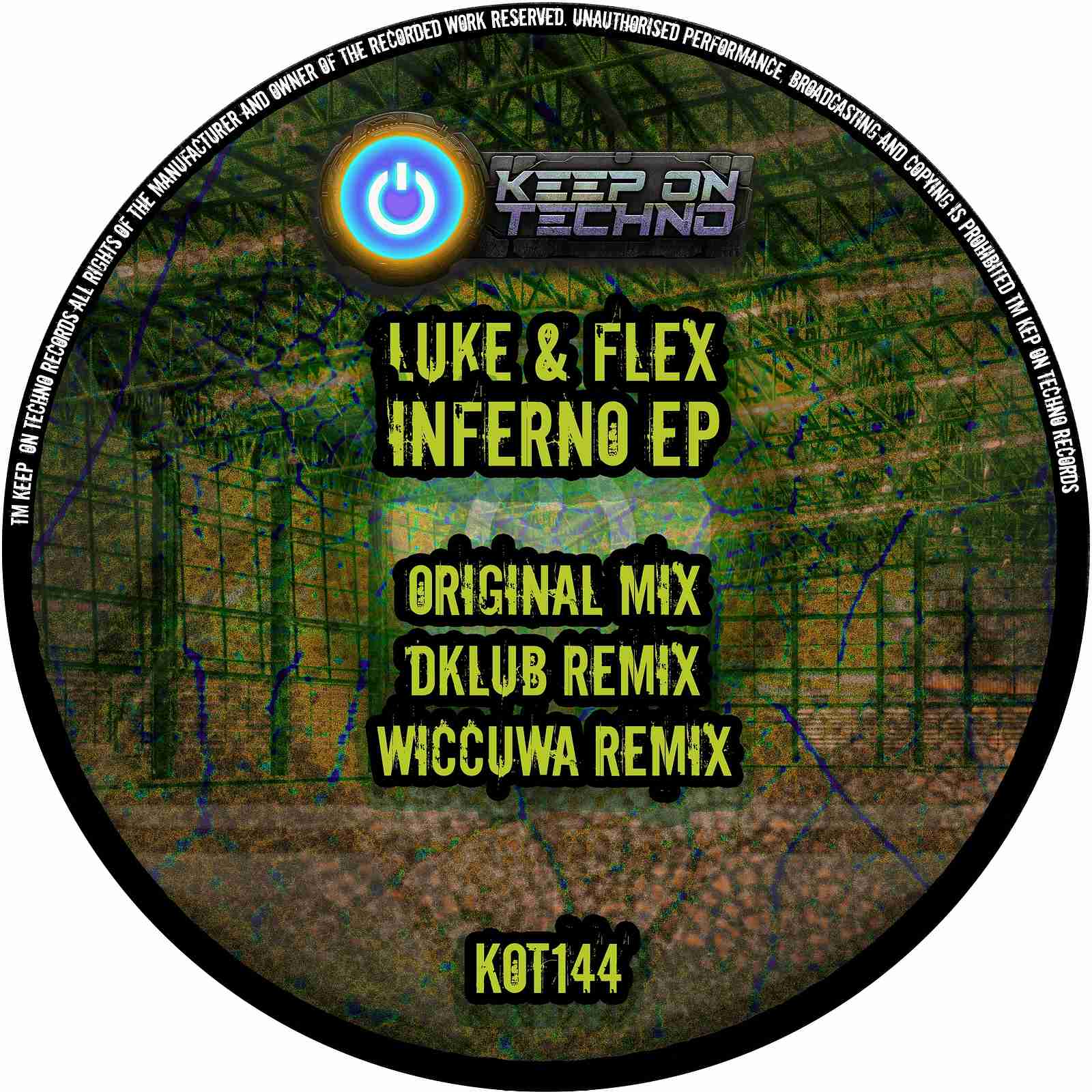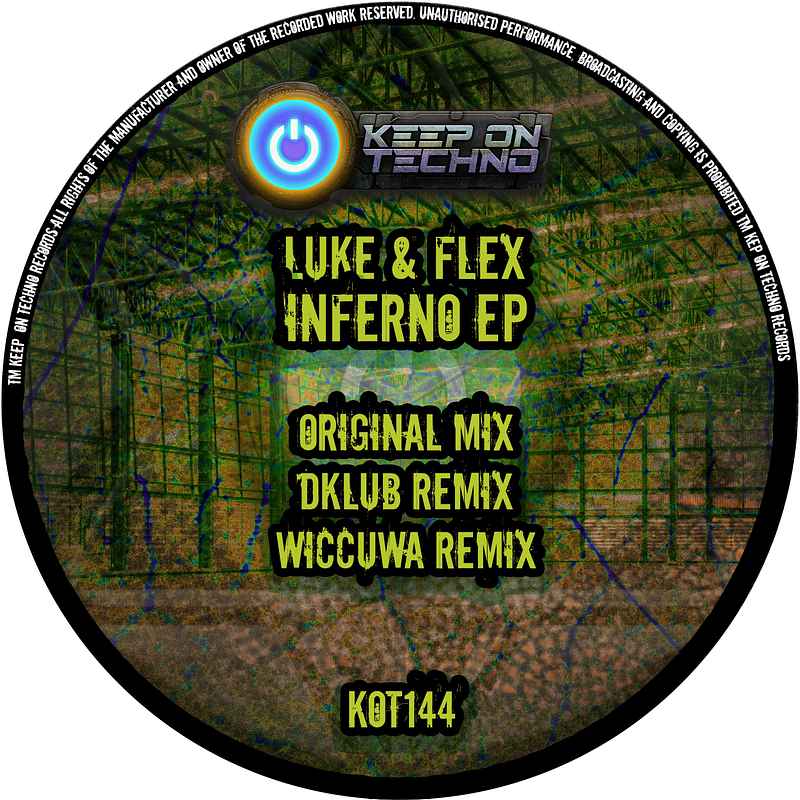 Digital Download
Includes streaming plus high-quality mp3 and lossless downloads.
Title:

Inferno EP

Released:

23 Sep 22

Cat no:

KOT144

Bpm:

134-138

bpm

Tracks:

3

Release Length:

19:10

Genre:

Tags:

none

Artists:

Label:
We welcome LUKE&FLEX to Keep On Techno. From Cork in Ireland (The Emerald Isle really is producing some kick arse Techno at the moment) these guys have been fans of the label for a while and we're pleased to have them onboard.
Inferno is proper peak time banger with an excellent top line that sits over dark stabs and some twisted techno synths.
DKLUB makes his remix debut for us with a version that takes the twisted and doubles down.
Hot on the heels of his recent debut for us, Wiccuwa caps this release off with a faster and more driving take.
Absolute winner of a selection here for you.
Also in Groovy/Raw Techno, Hard Techno & Peak Time Techno