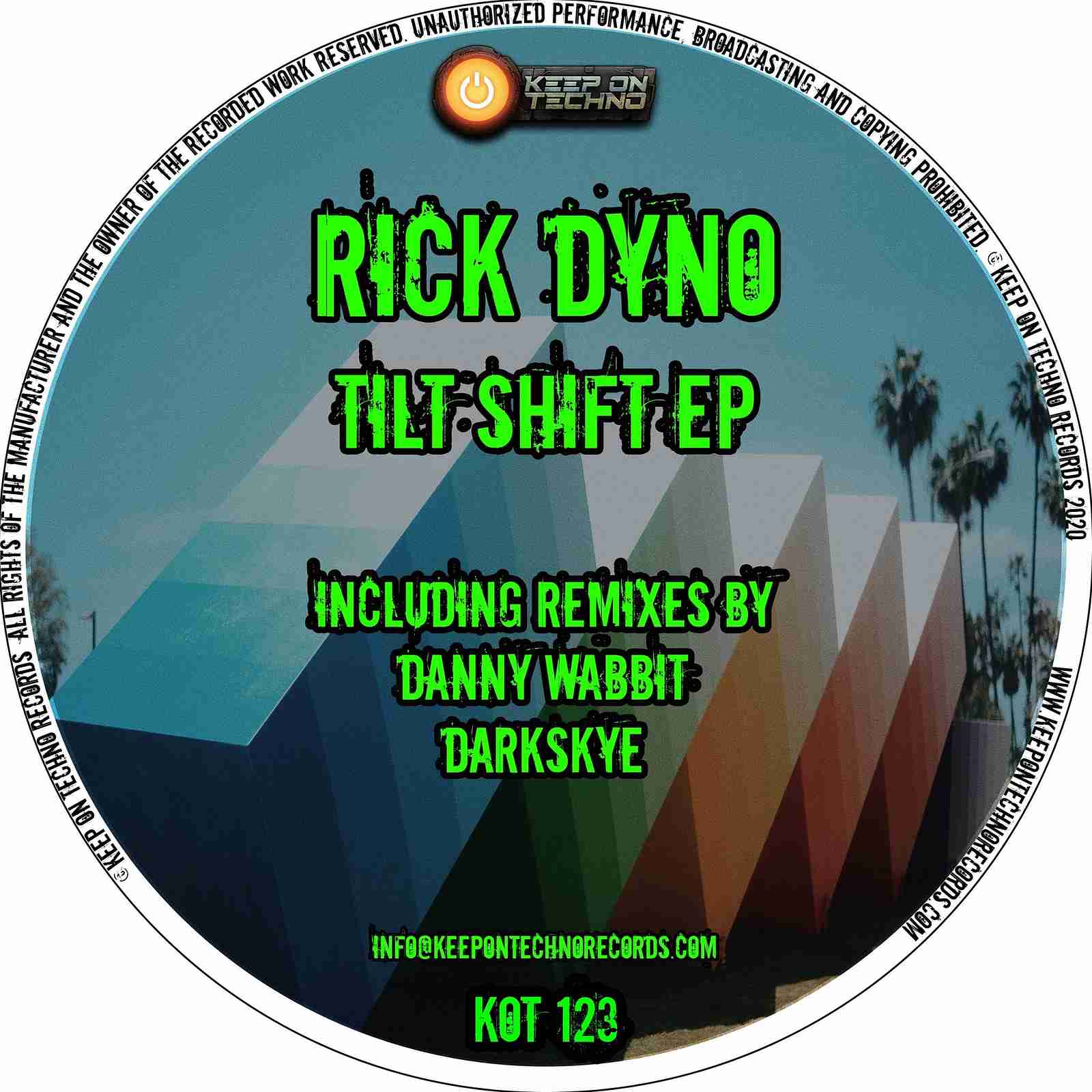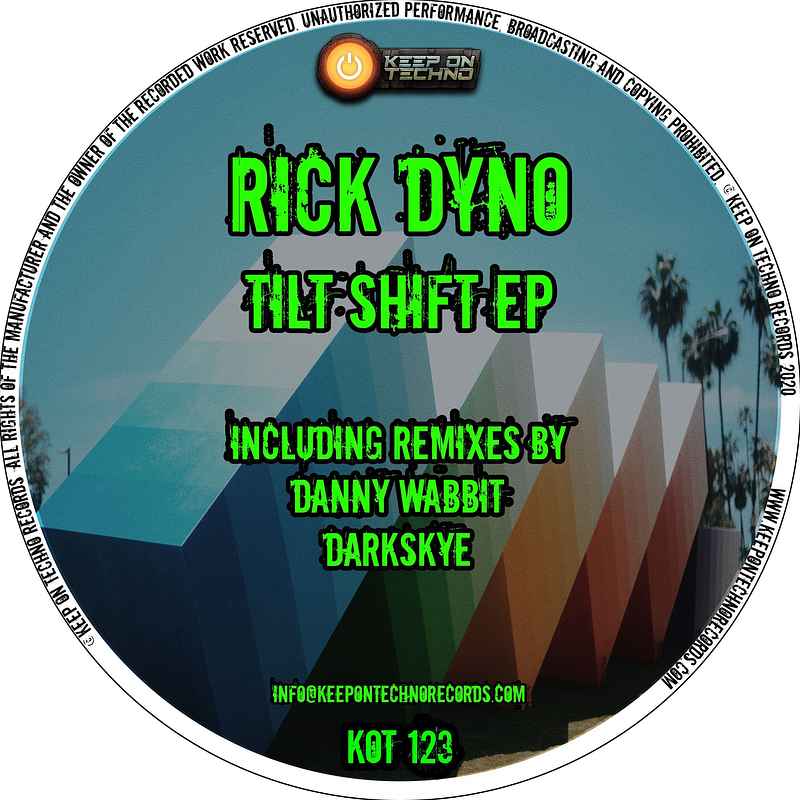 Digital Download
Includes streaming plus high-quality mp3 and lossless downloads.
Title:

Tilt Shift EP

Released:

11 Jan 21

Cat no:

KOT123

Bpm:

127-134

bpm

Tracks:

4

Release Length:

27:27

Genre:

Tags:

none

Artists:

Label:
Amsterdam's Rick Dyno makes a long awaited and very welcome return to Keep On Techno Records. Having released on some of the best Techno labels around we're very pleased he's back with the excellent Tilt Shit EP.
The lead track pure Techno that has killer bass and dark energy. A driving monster this.
Up next is ΑΠΟΛΛΩΝ which is a spacey, atmospheric track that still has plenty of thump.
We're pleased to welcome Danny Wabbit on a remix of Tilt Shift. His first, but hopefully not last appearance on the label. He's delivered an excellent take on this which takes the original in a twisted direction.
Returning to KOT after his debut for us last year is Darksyke presents a minimal hypnotic take on the tune.
An amazing EP this with an original or remix to cater to many types of set!
Let's get Shifted!
Also in Groovy/Raw Techno