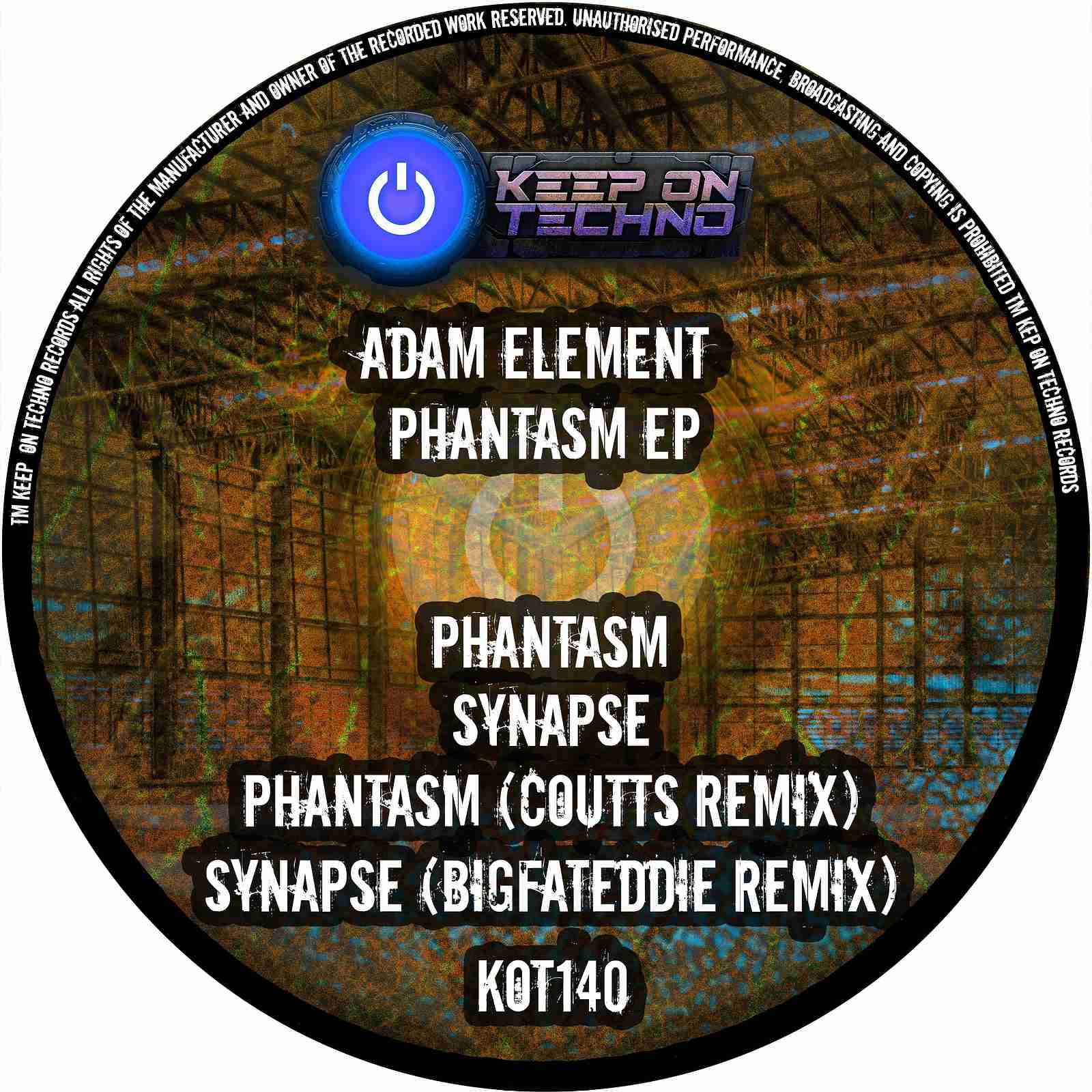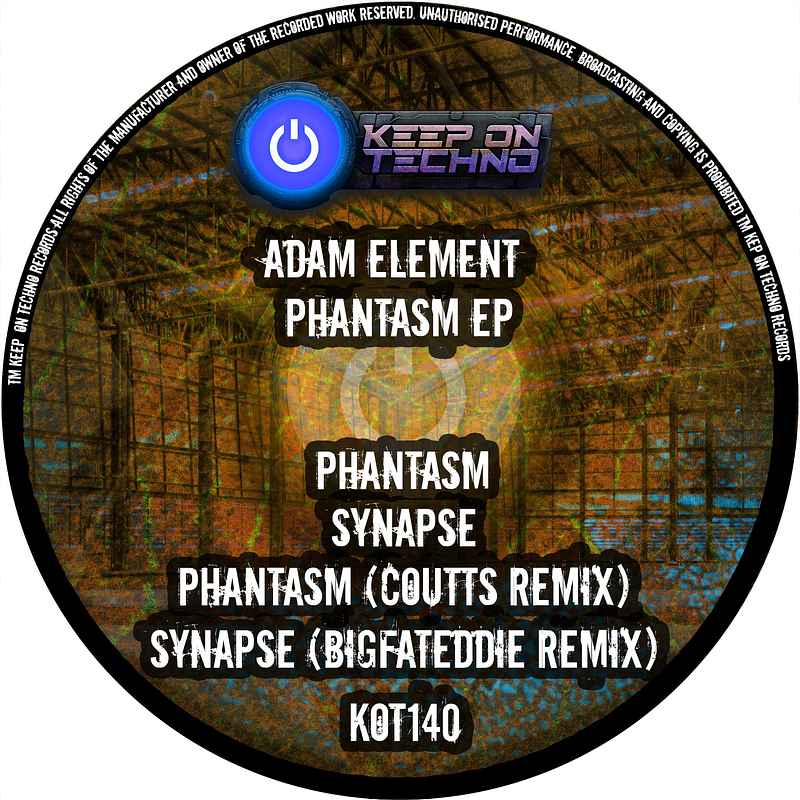 Digital Download
Includes streaming plus high-quality mp3 and lossless downloads.
Title:

Phantasm EP

Released:

04 Jul 22

Cat no:

KOT140

Bpm:

130-136

bpm

Tracks:

4

Release Length:

23:09

Genre:

Tags:

none

Artists:

Label:
Adam Element is back after his recent return to the label with Phantasm EP. Two stunning originals backed up with some top remixes.
Here we go.
Phantasm kicks us off. Driving and hypnotic with a groove to die for. Exactly what the dancefloor ordered!
Synapse is another dark monster that proves techno doesn't need to be fast to deliver hardness!
Up first on the remixes is our very own Coutts whose take on Phantasm delivers a proper party techno take on things!
Returning to the label after his recent Ajah EP is BigFatEddie who has take Synapse and added a real hard techno vibe with added urgency.
Two amazing originals, two awesome remixes! What a release.
Also in Groovy/Raw Techno, Hard Techno & Peak Time Techno